The character of Scarlet Witch is being played by One of the most gorgeous Actresses Elizabeth Olsen. Without any doubt, she is one of the most powerful avengers, here we have some facts about Scarlett Witch that will prove that she is one of the most powerful characters not only in the MCU but Marvel Universe. So let's start with the facts.
FIRST APPEARANCE
Scarlet Witch first appeared in X-Men number 4 in May 1964. Scarlett Witch and her brother QuickSilver were actually a part of the Evil Mutant Group The Brotherhood. Yes, you read well she started her story as an evil mutant.
POWERS AND ABILITY 
She is one of the most powerful mutants in the Marvel Universe and has abilities is to creating reality disruption chaos. This girl can manipulate cosmic probabilities. Sounds similar to the powers of the infinity stones combined?

JOINING AVENGERS
Scarlet Witch joined Avengers a year later after her appearance, in Avengers number 16 and spent next few years with Avengers.
 FIRST LOVE 
In 1975 Scarlet Witch met Vision a humanoid robot and she fell in love with him and married.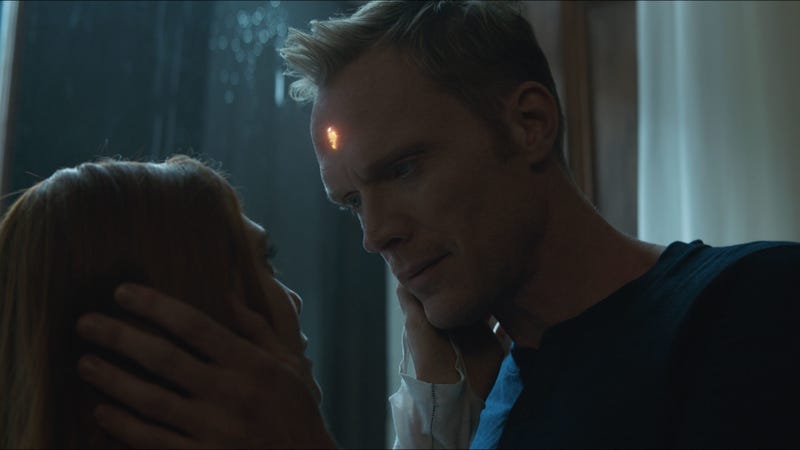 RELATION WITH MAGNETO
In 1979 Scarlet Witch found that her father was infamous X-Men villain Magneto.
VISION AND THE SCARLETT WITCH
In Vision and the Scarlet Witch volume 2 number 3, Scarlett Witch and Vision found out that it is possible for human and humanoid android to conceive. So Scarlett Witch has a special power to use her magic to make herself pregnant and gave birth to two twin boys.

THE WEST COAST AVENGERS
In this comic, The Vision has his memory wiped and unfortunately, they got a divorce. And the twins turned out to be shards of the Demon Mephisto.
AVENGERS DIS-ASSEMBLED
In this comic, the Scarlet Witch suffered from the mental breakdown and attacked the Avengers. Ant-Man, Hawkeye, Vision were killed by her, and finally, she was stopped by Doctor Strange.
Article You May Like
HOUSE OF M
In this comic, Avengers and X-Men decided that she was too dangerous to live and in the act of self-preservation she created a whole new reality where the mutants were majority and Magneto was the ruler.
HOUSE OF M 2
In this comic, Scarlet Witch was forced into whispering "NO MORE MUTANTS". This caused the loss of 90% power of the mutants and thousands of death. After that Scarlett Witch fled to Wundagore Mountains and disappeared from the world for the seven years.

AVENGERS: THE CHILDREN CRUSADE NO #9
Seven years later Scarlet Witch came and helped them to defeat Marvel's one of the all-time greatest villain Doctor Doom.
The article you may like New Characters in MCU
AVENGERS VS X-MEN
In Avengers vs X-Men, Scarlet Witch joined the Avengers and helped them take down the X-Men, she even helped them to take down "The Pheonix" an ancient cosmic entity.
UNCANNY AVENGERS
In this comic, Scarlet Witch finds that she was not born mutant and Magneto was not her and Quicksilver's father.
If you came this long… here's a dance off between Captain and Elizabeth Olsen. Enjoy!