Here's the close up of Iron Man's New Arc Rector in Avengers 4
Avengers 4 is all set for release next to next year and along with that comes Stark who is yet again ready to tinker in armour suit with brand new Arc Reactor inserted in his chest giving anticipated fans a sneak peek into it.
So it is not a surprise that he would come up with an upgraded battle armour and an improved power source. While the previous Arc Reactor is a power core made out of palladium, and was the initial source of the first Iron Man Mark suits, and was later modified to an advanced level by Tony to power his suits, as it kept on improving. At the end of Iron Man 3, Tony undergoes an operation to remove the shrapnel from his chest and remove the arc reactor completely. In a dramatic gesture, he even throws it into the ocean. Now we can't wait to watch what's in store for us in next sequel.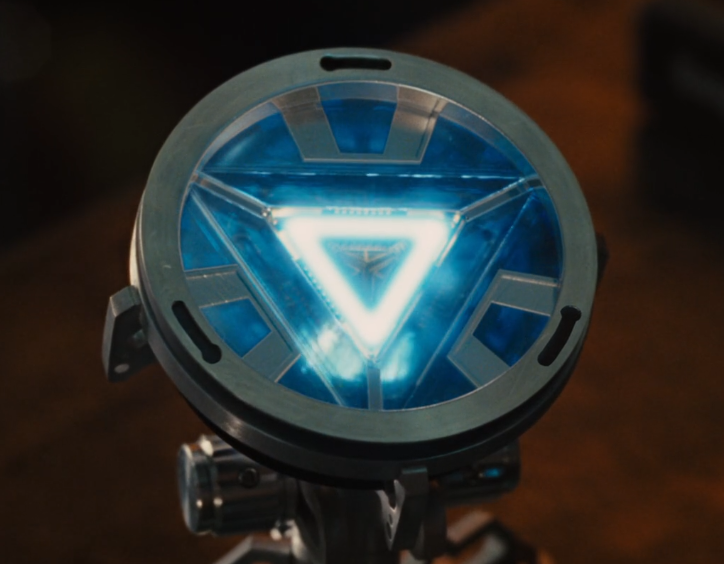 (Previous arc reactor used by Iron man in Captain America Civil War, source: google)
The filming production has been kicked off in Atlanta, Georgia
directly after the filming of 'Avengers: Infinity War'. And Atlanta Filming photographers have captured some enlightening snaps from the set. This looks none like the previous one!
( Arc reactor in Infinity wars, source: twitter)
Click here for the proof
Just gaze at this Diamond shaped power device which looks aesthetically as well as effectively amazing. It's a lot different from the previous one as it as either a triangle or a circle shaped design. With upgraded battle armour, it is definitely expected to be a super unique amalgamation of plot twists with high cinematic quality that will surely make the Iron Maniacs world go round.
( with the caption of "And this isn't the greatest photo but here is the other thingy…")
for proof click here
Is Iron Man going to be so badly injured during Infinity War that he once again needs his Arc Reactor to survive? Is Tony's armour back for real or all of it is just an illusion or something could have just happened in spite of his homecoming? Does he need it for outer space? Or is it a battle against Thanos?
But let's face it, It's ultimately left on us to speculate until 'Avengers 4' comes around.